1
« on: July 11, 2020, 04:54:41 pm »
hello!
I'm creating this city like game, but having some trouble with collision between the cursor and the building tiles.
my first idea (which is working now) was to detect collision with only the ground area of each building. but its extremely counter intuitive. video explaining:
http://www.youtube.com/watch?v=6bubui54T_c
by 7 seconds I move the cursor over a building, but the selected tile is the ground behind it.
I need some insight on how to make a better collision detection, considering that buildings have different heights (and street tiles have almost no height at all).
observation: the tiles are made of sf::Quads (shaped as parallelograms/diamonds, NOT rectangles) in a sf::VertexArray.
original tile image: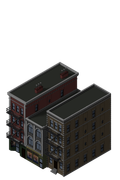 tiles boundings before rotating the view (notice that most buildings won't use all the tile size).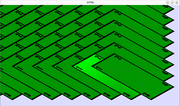 I don't know if it is of any help, but the building tiles before rotating the view: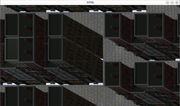 and after rotating: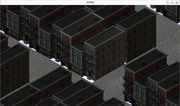 grid lines are for reference.
any idea is apreciated. thanks in advance!