106
« on: September 04, 2011, 11:05:47 pm »
Hello fellas!
Here's what I'm working on since I've joined the SFML community (copied from readme.txt):
Pacaman
is a free, open source Pac-Man like game-and-tutorial project in one that uses SFML (Simple and Fast Media Library). "Paca" means splotch in Hungarian.
Project goal:
The goal is to make a proof-of-concept game with educational purposes, that has a more complex source code than the standard pong example that comes with the SFML libraries. The source code was created in a (relatively) nice coding style with a lot of comments to ease understanding.
Screenshots:
Single player mode: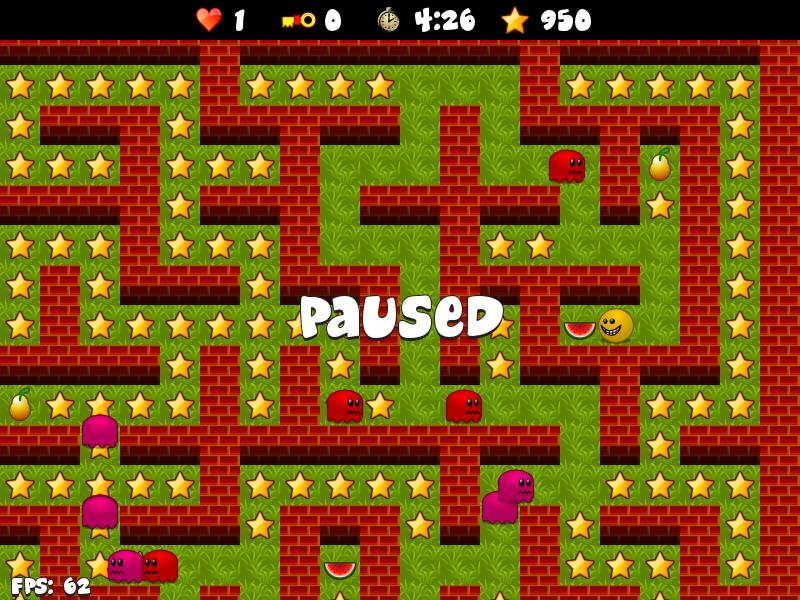 Cooperative mode: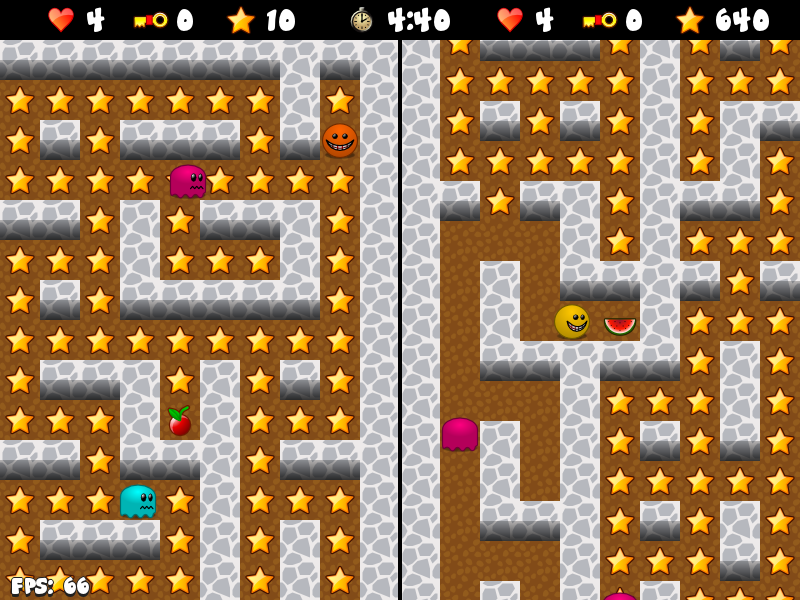 More info & downloads:
Download the game from
Pacaman website
and leave a comment! Thanks!

Cheers,
easy